HEALTH CARE REFORM ~ Enrollment Now Open!
WHAT'S NEW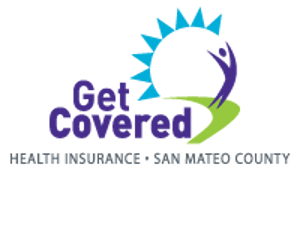 YOUR PATHWAY TO HEALTH INSURANCE
Enroll Now! The Human Services Agency will have staff available at various community locations to provide healthcare enrollment and will extend office hours on selected Saturdays. Please see the attached schedule for a location near you.
Click here for more information.
---

Sign up to receive e-mail updates for this page
Need a Form?
Workforce Investment Board
County Veterans Services

Downloadable Forms:

Applications for the Food Stamps and Medi-Cal Programs

Change of Address and income forms and more

Click here to visit the Forms Page

San Mateo County Workforce Investment Board (WIB) oversees the PeninsulaWorks One-Stop Career System and partners with federal, state and local employment, training, developmental and educational services Click here for more information.

County of San Mateo Veterans Services: We work for the benefit of veterans and their families. Click here for more information.

The CVSO office has moved to 400 Harbor Blvd., Bldg. B, Belmont, CA 94002.